Even the Pros have Messes to Clean Up
Everybody has messes to clean up, there's no escaping it!
Do you ever see those photos in entertainment magazines of Hollywood A-listers spotted grocery shopping or running errands? You know, the ones with the headlines: Celebrities: They're Just Like Us! Even the pros have messes to clean up. Well, I'm far from being a celebrity! Though, the cleaning business my husband and I started is famous (Kansas City's Top-Rated Cleaning Service).
But you might be wondering if our house ever gets messy (and boy does it!). You're definitely not alone if you feel up to your ears in cleaning chores. Laundry, dishes, and dust are just a fact of life. It's hard to keep your house neat and tidy all the time, especially when there's work and kids and pets to keep up with too. 
It's nothing to be embarrassed about. Mess happens! Even we have days where we could use some help to clean up a mess, especially the ones we weren't expecting. That's why we want to share our Cleaning Chronicles from Casa de Myers. 
Spoiler alert: If you think we haven't seen it all, read on to find out how a few feathery friends tore our house upside down!
We may not have the paparazzi to prove it but, we roll up our sleeves to tackle clutter and cleaning chores.  Let me give you a bit of insight into the daily happenings at Casa de Myers…We're your typical working, community-supporting, pet-loving, kid-filled family. When we're not running our cleaning business or setting up coaching clinics for the community, we have our own house to tidy. Between sports, toys everywhere, and dogs that shed hair faster than we can vacuum, you can imagine just how messy our home can get. Our family knows how important it is to keep a clean house, we even have a chore chart to keep us all on track. But, just like anyone else, we've learned to expect the unexpected.
Hand to heart, what I'm about to share with you really happened…
A few months ago I went away to Charleston for 7 days. When I came home, I discovered my teen girls had adopted THREE baby ducks. I don't know how much you know about ducks, but they are the MESSIEST animals. Don't even get me started about coop and poop maintenance! Sure my house was clean (mostly) and the laundry was done, but…THREE NEW DUCKS! Oh, and by the way, mom, the garbage disposal stinks! These girls know how to clean the disposal, but no one could be bothered to take care of it because they were too busy nursing these ducks!
So maybe our scenario isn't exactly like yours. But you can likely relate that homes have a way of becoming messy – and cleaning can consume all of our time and energy. Kids are kids, pets are pets, and we're all just trying to do the best we can.
Make Cleaning A Family Affair
My biggest secret to keeping a tidy house is that you do NOT have to do it all on your own. Our kids right down to our youngest granddaughter all have responsibilities for themselves and their belongings. We have systems in place for how everyone can pitch in.
Messes to clean up? Here are a few tips from Casa de Myers:
Set up a chore chart. You can rotate chores weekly or monthly, or just give everyone a specific chore based on their age, ability, and skill set. The key is that everyone in the house chips in.
Have systems in place so everyone knows the best ways and the best tools to use to get each area or appliance its cleanest.
Make sure everything from toys to office supplies to sporting equipment has a specific home. This prevents clutter (and oofs from tripping over stuff!).
Believe it or not, there are ways to keep your house clean without going insane.
Don't Be Embarrassed to Ask Someone for Help
Okay, so maybe you've got all of your systems in place and everyone is working their hardest, but it's still not enough. It doesn't have to take ducks to push your cleaning stress over the edge! Or maybe you've spread yourself too thin and chores like dusting and vacuuming are starting to fall by the wayside. Maybe you just hate to clean!
It's OKAY. These things happen to all of us. You do not have to do EVERYTHING to be a superhero to your family. It's okay to ask for help. It doesn't make you any less of a rockstar to hire a cleaning company for occasional or regular cleaning.
Trust me when I say, I KNOW what it's like to shuttle kids from one activity, rehearsal, or sports banquet to the next, while barely having time to breathe and certainly not having time to clean.
That's why I want to help get your cleaning ducks in a row.
Let My Elite Clean Save You Precious Time
We started My Elite Clean 13 years ago to support the average, busy family by giving them back time to focus on what is important to them.
We can help you learn ways to keep your household clean, or we can do it for you!
If you're looking for a way to get back your valuable family time, get in touch with us and see how our professional cleaning services can help.
It only takes a second to tell us that you have plenty of messes to clean up!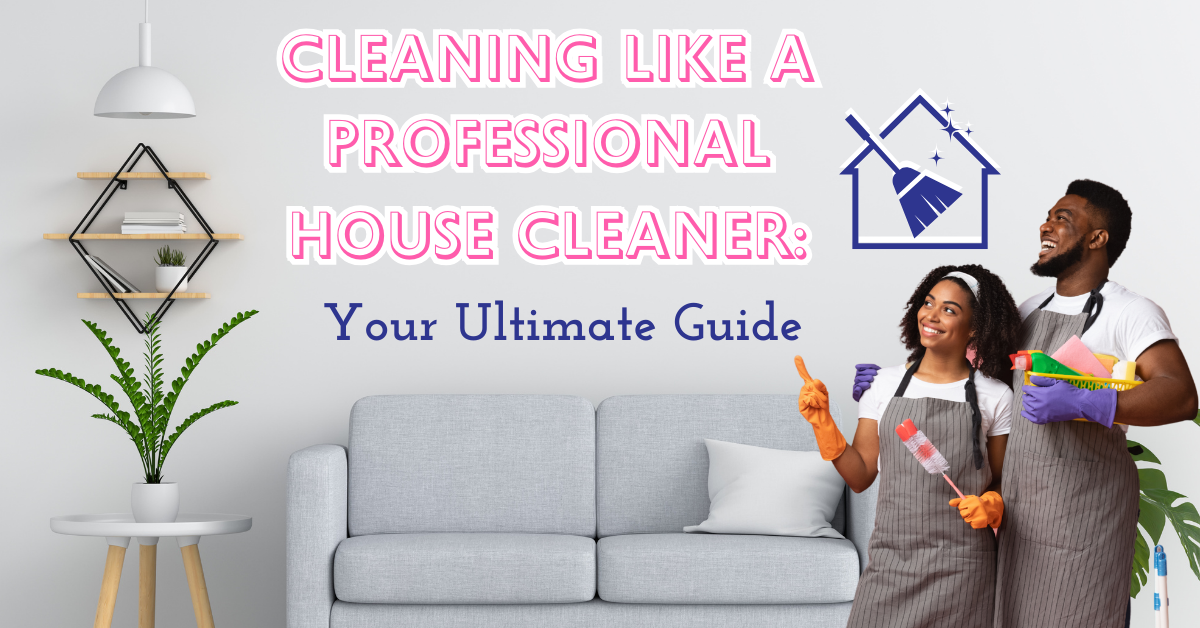 You might think: "How can I achieve the same level of cleanliness in my own home?" In this blog, we'll walk you through the process of how a professional house cleaner makes your home spotless and sparkling, so you can do it yourself.
Read Article »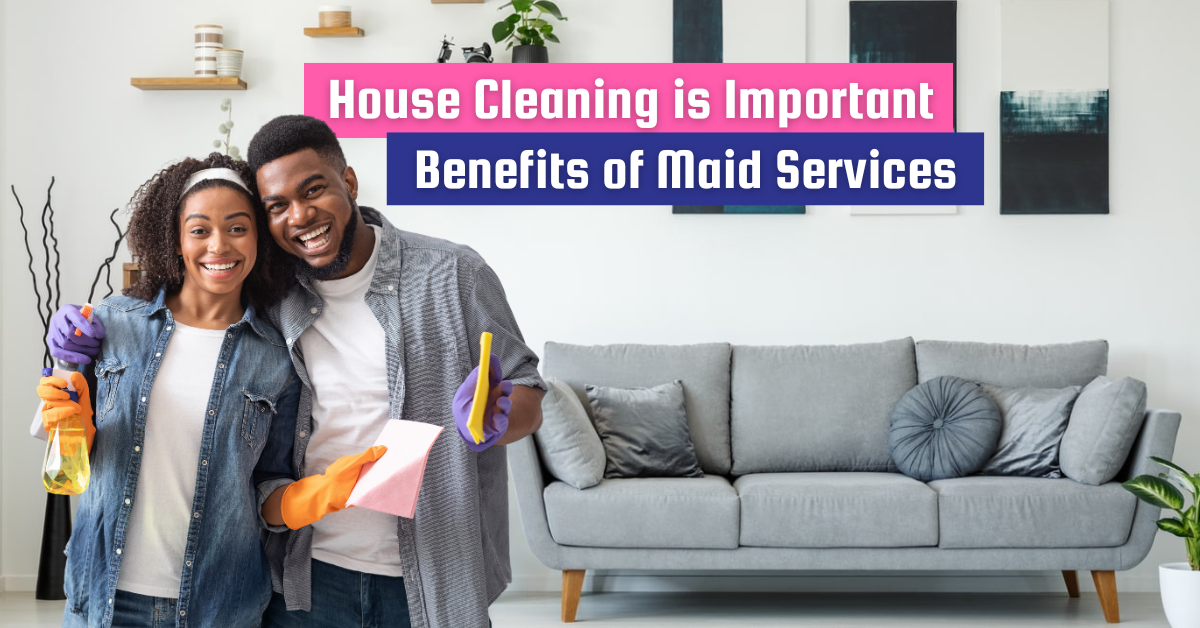 As busy professionals and devoted parents, our lives are constantly filled with work, family responsibilities, and various other commitments that demand our time and attention. When time is scarce, and the to-do list seems never-ending, turning to reliable maid services can be a game-changer.
Read Article »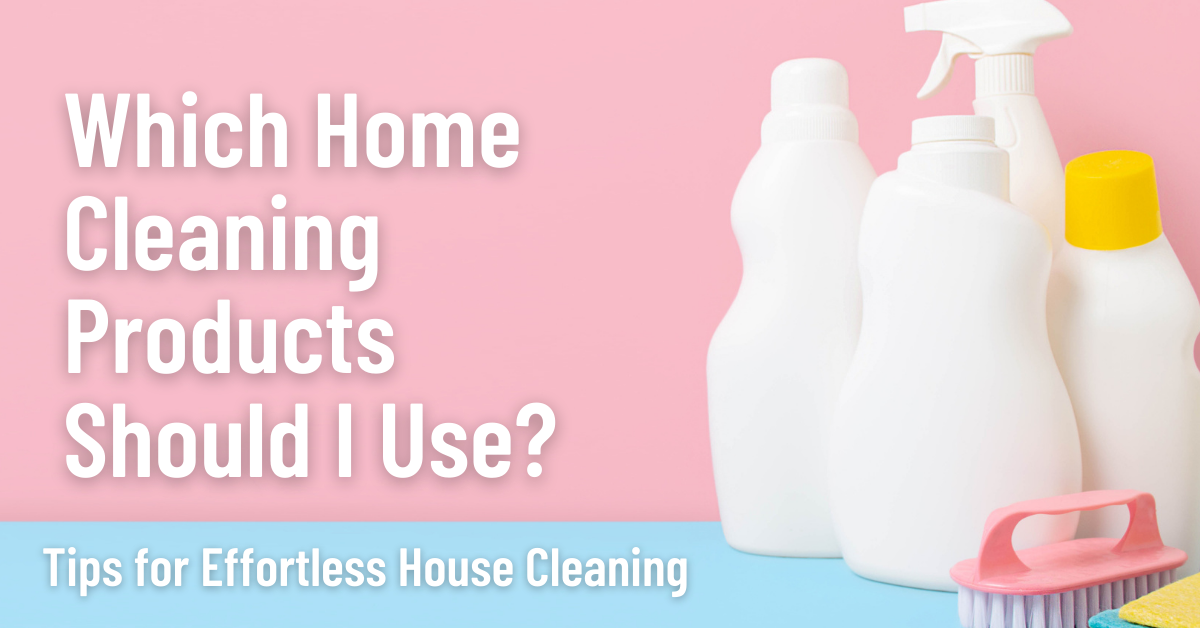 Choosing the right home cleaning products is essential for maintaining a clean and healthy living environment for your family. We will guide you through the house cleaning selection process and discuss various home cleaning products that are suitable for different cleaning tasks.
Read Article »
Well, we've got the answers! Wondering how to give us access to your home or how we take care of your furry friends? Then click the button below!