Cleaning House for Thanksgiving
We all love the holidays and we all dread the holidays! Why? Because the in-laws are coming and if you're like me Thanksgiving is at your home.
You are the host, now what?
Time to prep your home. I usually start about 4 weeks out doing deep cleaning on different sections of my home.
Must-haves to prep for this cleaning; Dawn dish soap, microfiber towels, mop and mop heads, vacuum, All-Purpose, PH Neutral floor cleaner, bathroom cleaner and a Magic eraser.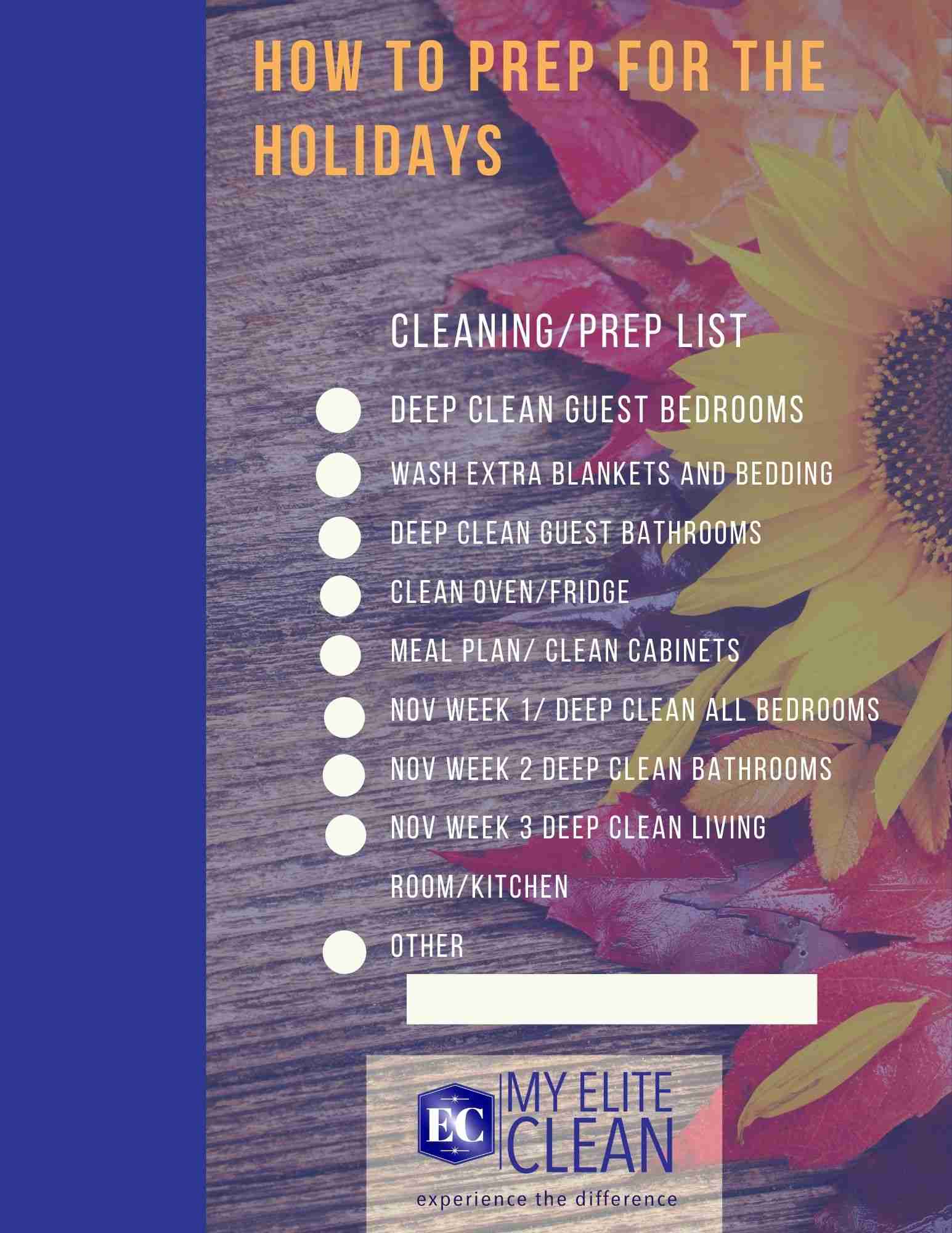 Tips to help you through the process of cleaning for the holidays.
Don't bite off more than you can chew. Do a little every day to make sure you stay on task.
Don't be afraid to get the family involved! as a matter of fact, this is a must. Children as young as 5 years old can help with cleaning. Example: Toy clean up and carrying small baskets of items to designated rooms.
Start at least a minimum of 2 weeks ahead.
Do one room at a time.
If you struggle with trying to get started just start with removing all trash and items that do not belong.
Don't be afraid to bag up donations and drop off or ask for a pick-up. This is a perfect time.
Try to do as much cleaning as you can before Thanksgiving so that all you are doing is a light pick-up.
Don't be afraid to get a cleaning service if you just are too overwhelmed to come in a few times over the holidays.
Use my checklist to do your clean-up.
Being a mom is one of the most rewarding experiences in life, but it can also be one of the most challenging. Juggling the demands of parenthood with work, household duties, and personal time can often feel overwhelming. However, with the right mindset and strategies, it's possible to be a smarter mom, not a harder one.
Read Article »
Don't let a messy home dampen the romance. Make your Valentine's Day extra special with a clean and organized home
Read Article »
Why Hire Cleaning Services Before the Holiday Season? The holiday
Read Article »
Well, we've got the answers! Wondering how to give us access to your home or how we take care of your furry friends? Then click the button below!