What does LOVE have to do with house cleaning?!
Love is in the air all around us this time of year!
Valentine's Day brings out the romance in all of us, and Casa de Myers is no exception!
We love Valentine's Day and the fact that you get to show your love for not just your spouse (although he is pretty fabulous!), but also for the rest of your loved ones – sons, daughters, and especially grandkids! Although we like to do the typical flowers, dinner and candy, we also love to spoil our grandkids just a little (ok, a lot!). I'm not sure how much their mom appreciates the sugar high, but that's the job of a grandparent isn't it? Wind them up and send them back to their parents.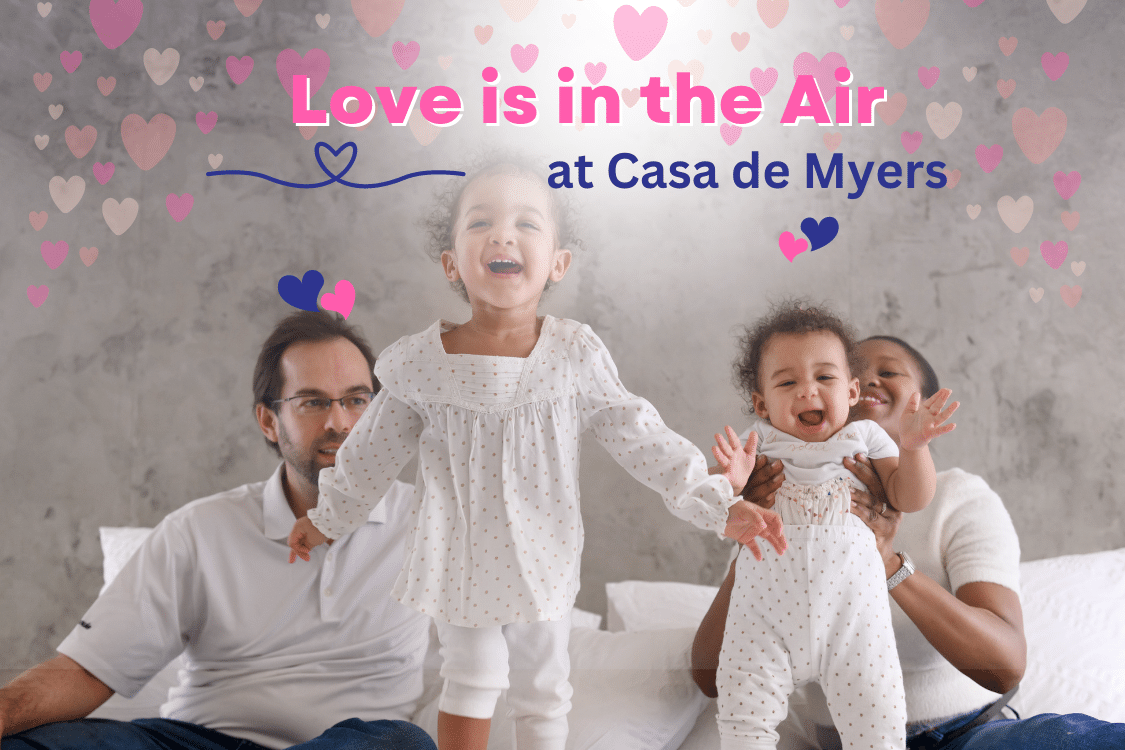 Rod and I love the time we get to spend with each other on Valentine's Day and we are thankful each and every day to have our family, friends and each other. With the busy lives we all seem to live in today's hectic world, finding time to spend with your loved ones can be tough with everything else going on in life. From running the kids from this activity to that activity, working, volunteering and making sure the house is presentable, it can be a challenge to squeeze in time for what really matters.

Why not let My Elite Clean take some of the pressure off. We can't drive your kids around, but we can make sure your house is spotless when you get home! And really, why not put a little love in the air by having us come and clean the house for you as a gift to yourself! There is no better gift than freeing yourself of some of the mundane tasks that take up so much of your precious time. Let us do it for you! Plus, it is Valentine's Day after all, so why not show your house a little extra love!
Contact My Elite Clean to start your weekly or bi-weekly cleaning and give yourself the freedom from housework that you deserve. We have packages that fit every budget and we would love to take house cleaning off your plate! If you aren't quite ready to commit to a weekly/bi-weekly schedule, why not try out our service by having us come and do a deep, one-time cleaning for you? It will let you see if you like our service and you'll get to experience that feeling of coming home to a sparkling clean home. I'm pretty confident that once you have experienced it, you will want to enjoy it again and again!
Being a mom is a full-time job in itself, and it can be difficult to keep up with the never-ending cleaning tasks that come with maintaining a home. But fear not, busy moms, because we have compiled some easy and effective cleaning tips to help you keep your home sparkling clean, even with a packed schedule.
Read Article »
Are you tired of the endless cycle of cleaning and tidying up? Do you feel like you never have enough time to enjoy the things you love? It might be time to consider hiring a cleaner! In this blog, we delve into the value of investing in a professional cleaning service and the many ways it can benefit your life. Say goodbye to stress and hello to a cleaner, more relaxed lifestyle!
Read Article »
Being a mom is one of the most rewarding experiences in life, but it can also be one of the most challenging. Juggling the demands of parenthood with work, household duties, and personal time can often feel overwhelming. However, with the right mindset and strategies, it's possible to be a smarter mom, not a harder one.
Read Article »
Well, we've got the answers! Wondering how to give us access to your home or how we take care of your furry friends? Then click the button below!